80%+ Bioavailability

Wellness Gum

acts fast, absorbing in 2-10 minutes, and has

over 80% uptake by the body

. This gives you maximum absorption of the ingredients

in the gum

and is double the rate of gummies, vapes, capsules, and tinctures.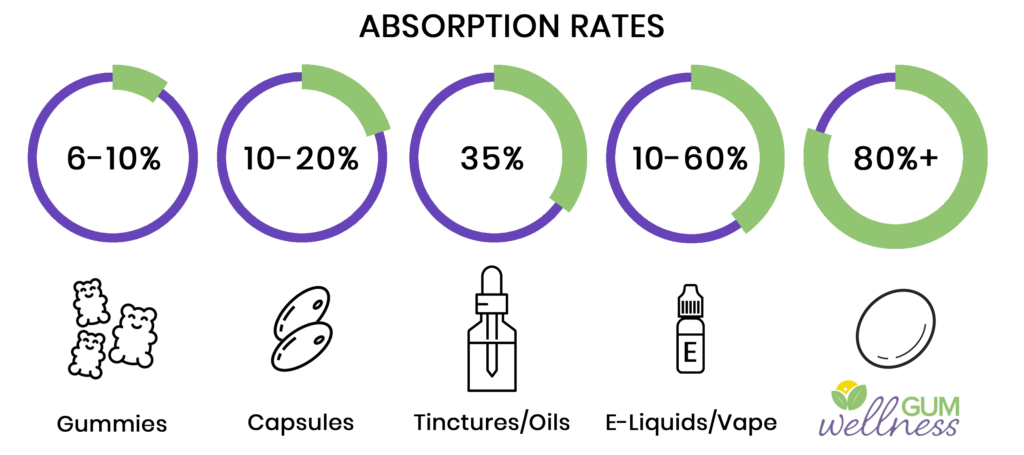 Chewing Gum
is the Best Way to Take CBD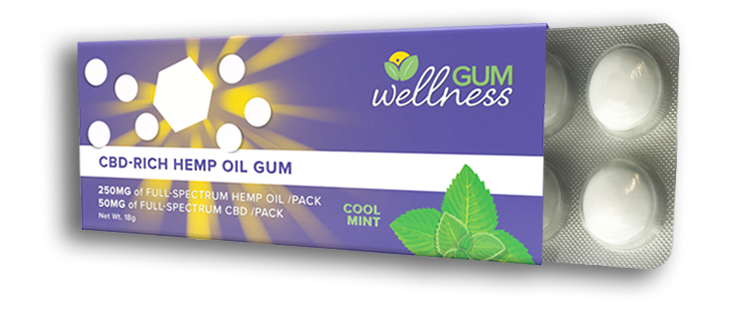 Patients can use less than they would with other CBD products
Full-spectrum Hemp Oil Versus Extract or Isolate CBD
A groundbreaking study from Israel has documented the superior therapeutic properties of the whole plant CBD-rich cannabis extract as compared to single-molecule extract cannabidiol (CBD).